I wanted to highlight a few articles, graphics, and videos here for someone who is new to abolition or who is confused about the difference between the abolition movement and the pro-life movement.
Abolitionism vs Prolifeism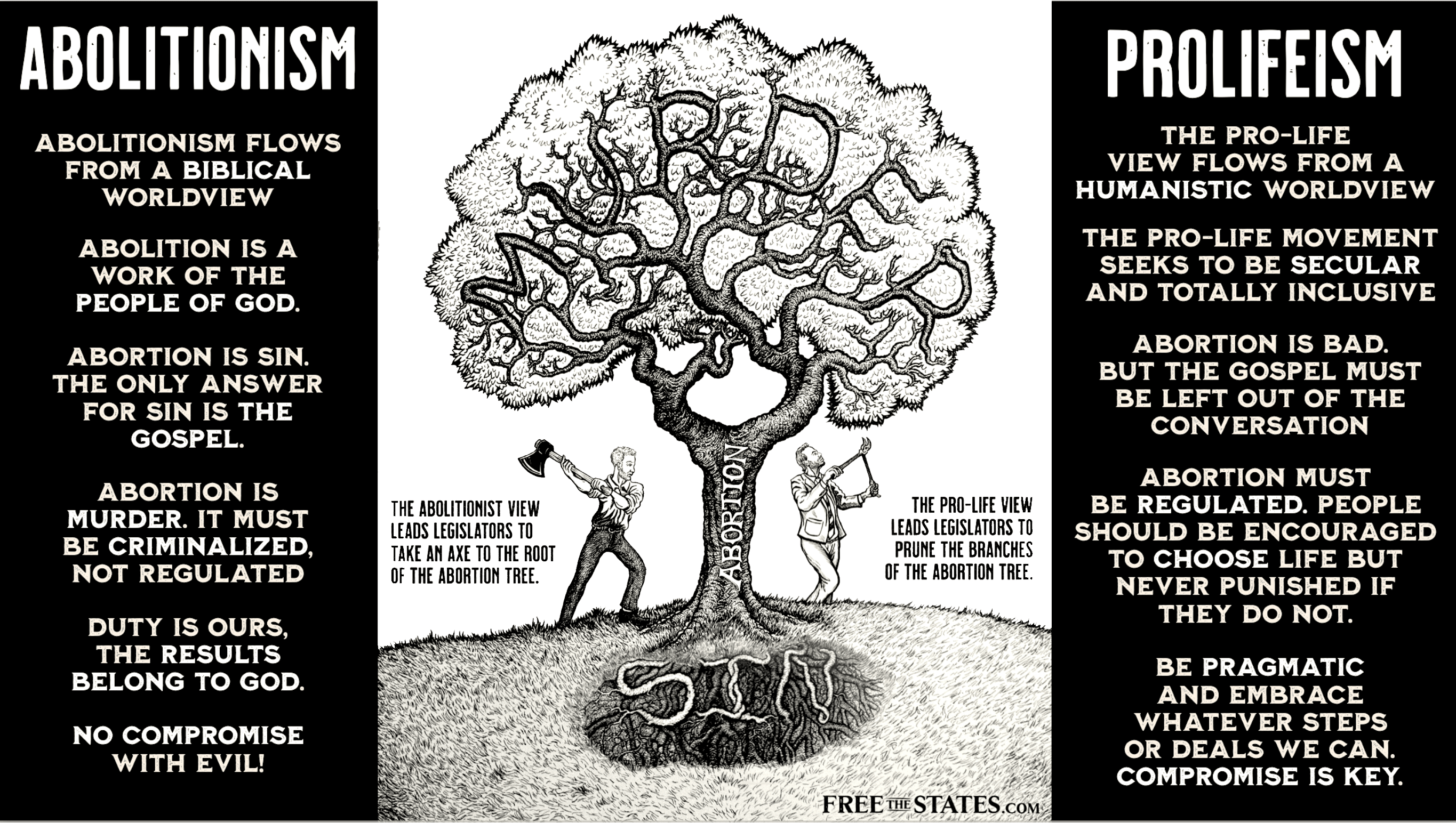 The best place to start is by reading through the 6 articles on FreetheStates.org under What We Believe. Start with this article and just move to the next one by clicking the Read More at the bottom: https://freethestates.org/abolitionist-not-pro-life/
If you prefer videos, here is a good one:
The 5 Tenets of Abolitionism
Read more about the 5 tenets here: https://abolishabortionpa.com/articles/five-tenets-of-abolitionism/
Here's a video on the 5 tenets:
Abolition Bills vs Pro-life Bills
Abolition legislation is very different than pro-life legislation.
Why Roe Won't Be Overturned
Babies Are Still Murdered Here
Be sure to watch this Christian documentary on the pro-life movement and how abortion must be fought in a gospel-centered way.
Book Recommendations
The Pro-life Movement is Blocking Abolition
The biggest hindrance to abolishing abortion has been the pro-life movement. Read about all the pro-life groups who have openly opposed abolition bills in various states.
Want more? A long list of videos and information can be found here: https://www.repentanceandbelief.com/abortion-abolitionism.html
If you would like to find local abolitionists to work with, contact me with your location and I will try to help.